The three giants of functional sofas brands: how did LAZBOY and Zhihuashi "refine"?
The functional sofa brings a relaxed and comfortable experience with a comfortable sitting feeling and convenience of use, thus becoming the darling of the home furnishing market.
Today, I will recommend 2 famous functional sofa brands to you, which show different personalities while ensuring comfort.
Brand 01 LAZBOY
Meet a variety of comfort needs
comfortable space
should not be too constrained
Founded in 1927, LAZBOY is known for its comfortable experience and is a household name in the United States.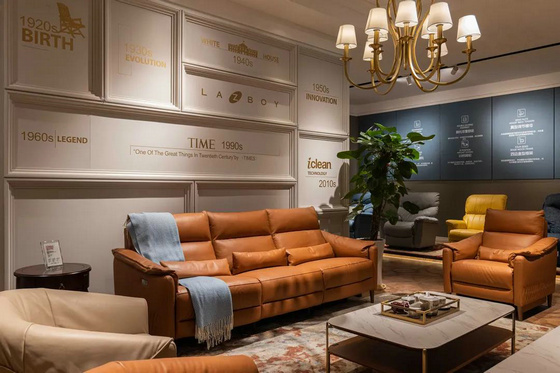 As one of the representative brands of functional sofas, LAZBOY is committed to developing functional sofas with a strong sense of comfort, focusing on the study of ergonomics. The functional sofa can be easily adjusted to different angles, and it is easy to achieve the feeling of "sitting and lying, lying down and shaking".
Its foot rests can be locked in fixed positions close to 30°, 60°, and 90° to meet various comfort needs for leg relaxation in life.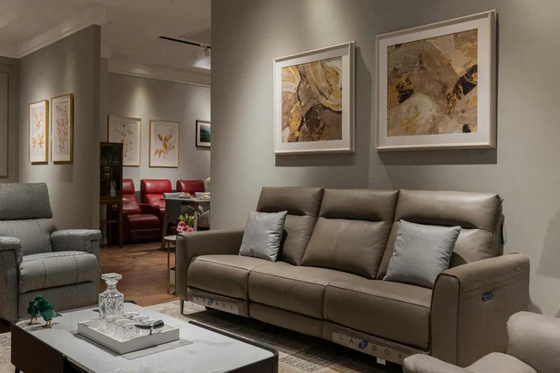 In recent years, LAZBOY has changed the characteristics of the larger functional sofa, combined with the aesthetics of Chinese consumers, the design has turned to a fashion line, the lines are more concise, there is no unnecessary decoration, and some elements that young people like.
And give consumers more color choices, each sofa will have 2-3 colors to choose from.
At present, LAZBOY has begun to research and develop supporting products for guest restaurants, which will be more fully displayed at the 47th Famous Furniture Fair.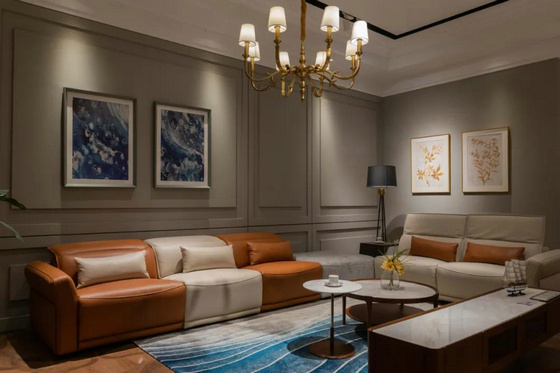 Brand 02 Chivas First Class Functional Sofa
Functional sofa product diversification
High-end quality comfort
An accessible brand
Chivas first-class functional sofa is one of the main products of Man Wah Group, which is divided into first-class "Noble", first-class "Earl", first-class series and fabric fashion series. In the well-known brand hall, Chivas first-class functional sofa mainly displays three series of leather functional sofas.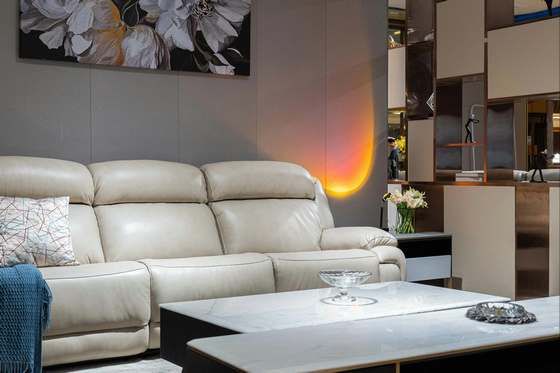 Chivas first class functional sofa "Noble" series applies classic styles, presenting an atmosphere, comfort and leisure style.
The first class "Gentleman" is a modern minimalist style with clean lines and metal accents. "Earl" is a mid-to-high-end brand series with a small beauty style. The colors can be adjusted according to customer preferences, and there will be more product styles.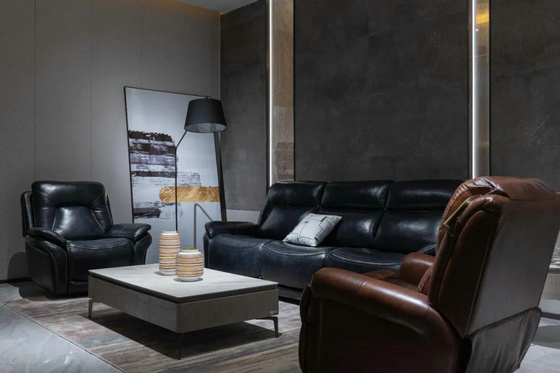 The core functions of the three functional sofa series are the same, but the leather used in the "Noble" and "Gentleman" series is mainly calf leather, and the leather used in "Earl" is mainly cowhide, and the material is more high end.
Chivas first-class functional sofas are fully furnished, with multiple series forming product diversification. Functional supporting products including leather, sponge, etc. are all independently developed, and have a complete functional sofa supply chain.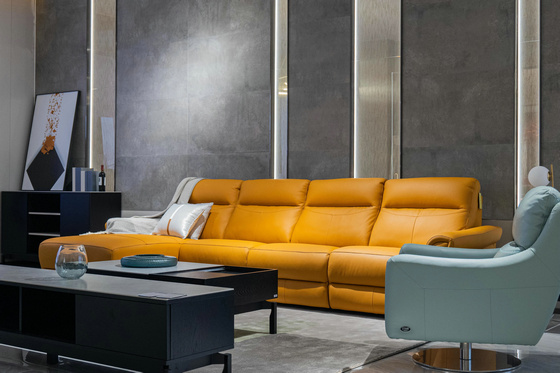 Seeing this, do you also want to take one of the sofas home? Welcome to leave a message to me~